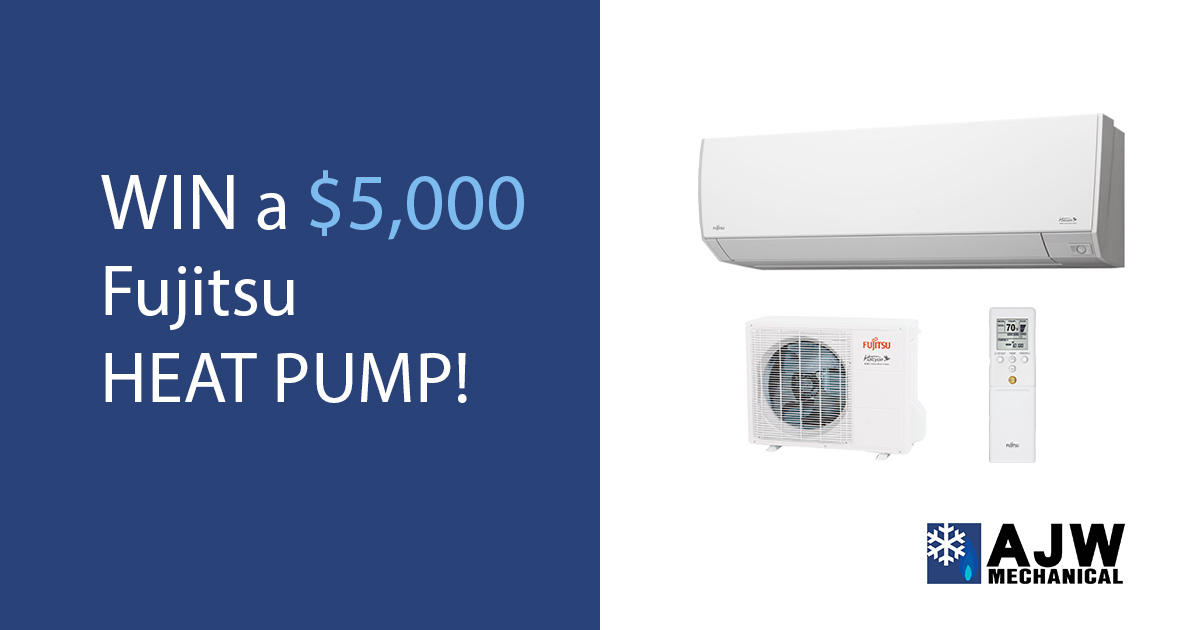 AJW is proud to announce a huge contest giveaway – the grand prize being a $5000 Fujistu Mini-Split Heat Pump!
We recently decided that it's time for us to gain a social media presence where customers can leave reviews and potential customers can easily ask questions and learn about some of the services we have to offer. Our trustworthy reputation since 1996 has enabled us to become the go-to heat pump and HVAC-R provider in southern, New Brunswick, but some residential clients may have not heard of us before. We want to change that and we need our previous customers help to tell people about their experiences that they've had with AJW.
This contest is only possible because of our loyal customer base. It's basically a big thank you. Contest draw date is December 15th, and if you end up winning and have liked our Facebook page as well, you will receive a free heat pump install before Christmas!
Best of luck to all!
If you haven't entered the $5000 Fujistu Heat Pump contest head over to our Facebook page and make sure to tag two friends in the comments and share the post to gain an extra entry!