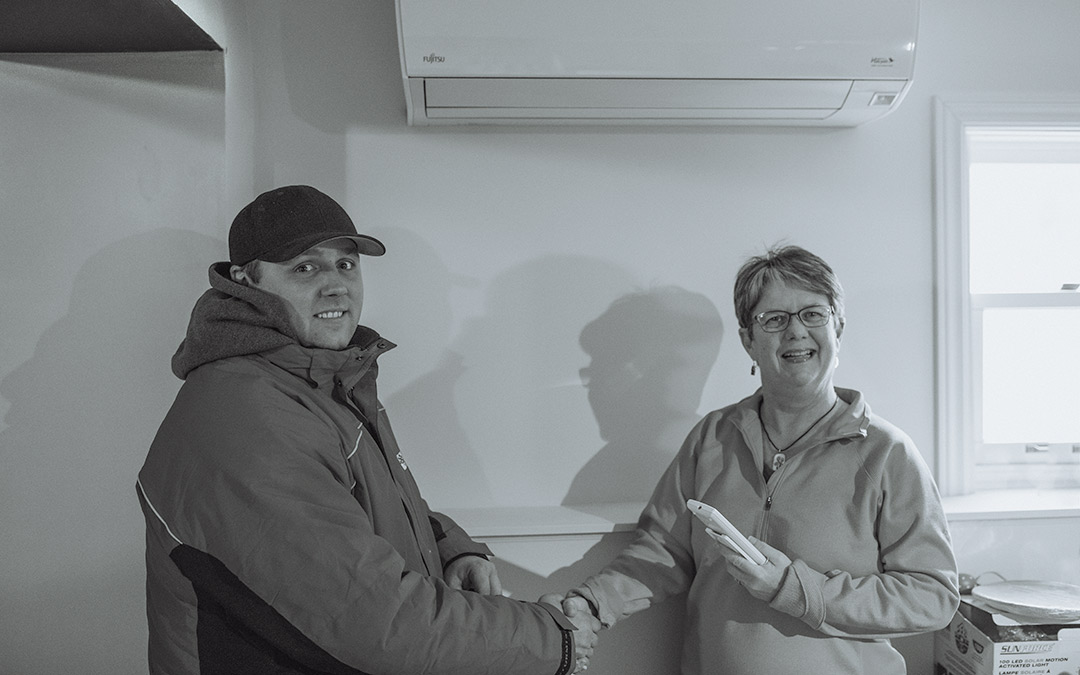 Carol Clark of Saint John, New Brunswick was filled with excitement yesterday as we installed her Fujitsu heat pump unit from the sweepstakes contest held in December 2017. It's her second unit to her home, enabling her to heat and cool the downstairs just as well as her upstairs unit. She loves her Fujitsu heat pump she had previously installed so we know she is going to love this one as well. She will now be saving even more money every month while making her home more comfortable.
Almost everyone in New Brunswick knows someone with a heat pump installed at their home. Heat pumps are popular for great reason, but having the right company install and maintain the unit is the difference maker in having a good or bad experience. If your home is not as comfortable as it should be, or you're spending too much money on your heating bill this winter, contact AJW!
We want to send out a heartfelt thank you to everyone who entered the contest and became followers of our Facebook page. If you would like to keep up-to-date with how heat pumps can make your life easier, follow along!
Congratulations Carol on your new Fujitsu Heat Pump!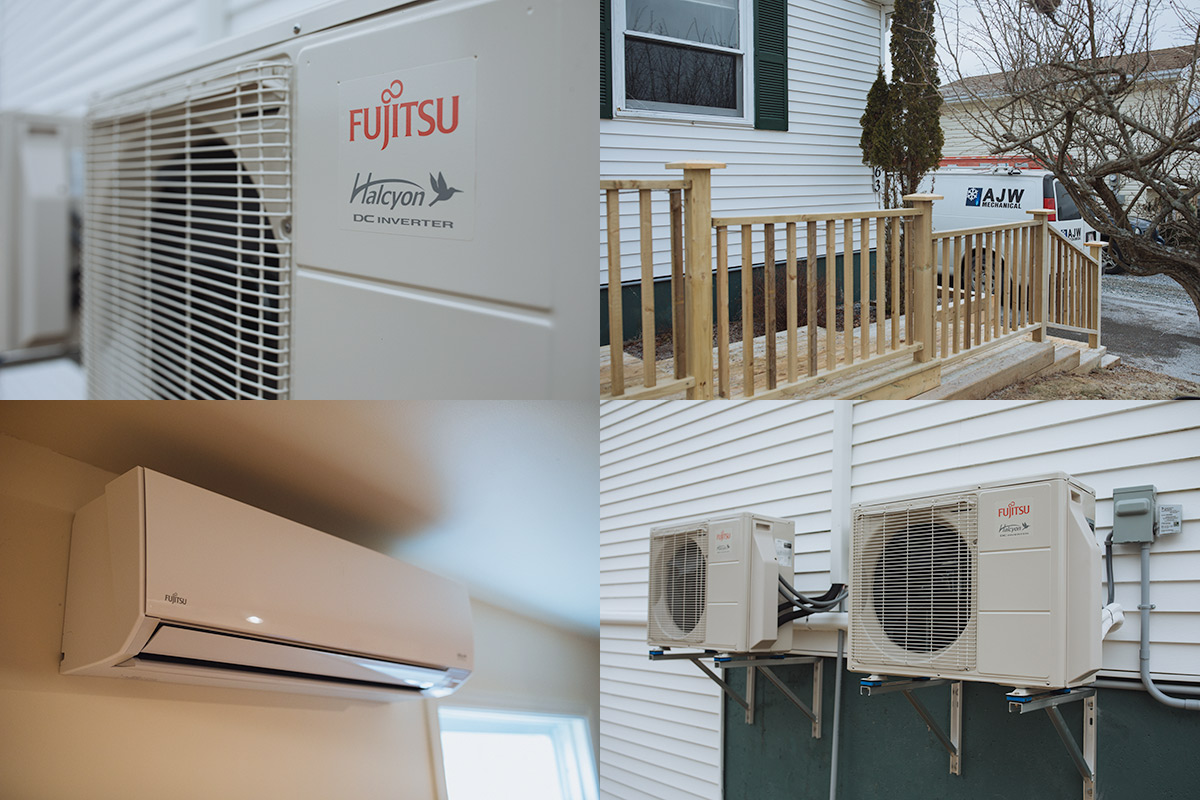 Get it done right the first time!
If you would like to hear about how a heat pump can make your home run more efficiently reach out to our friendly and knowledgeable staff today!