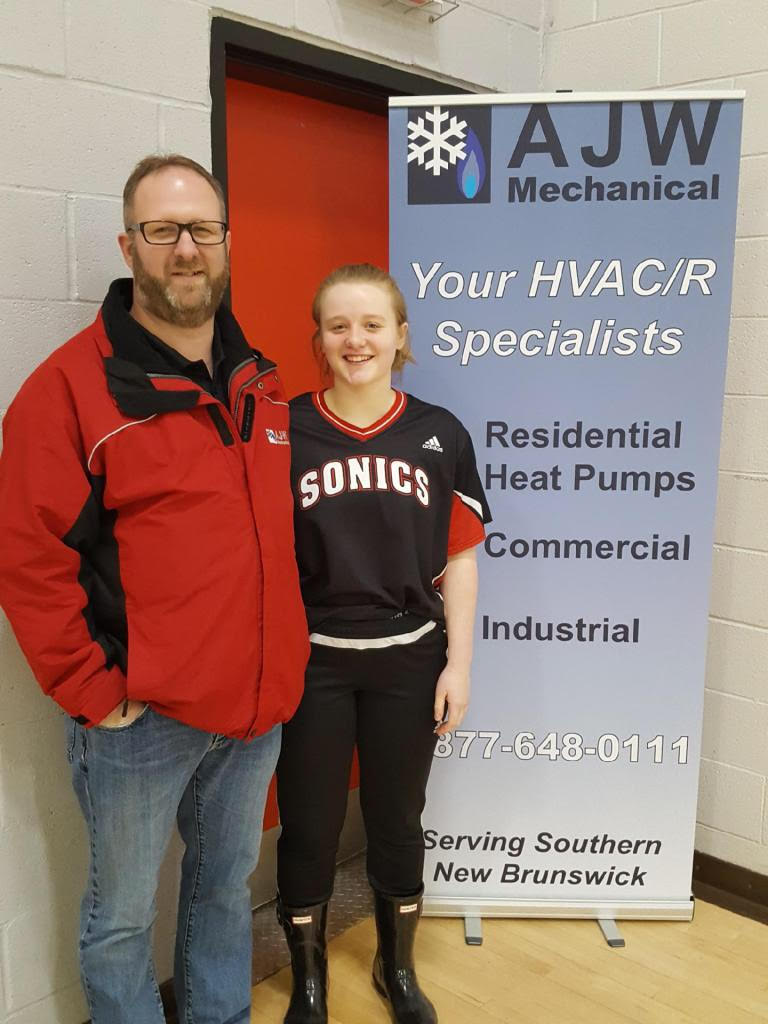 Community is a big part of AJW Mechanical and we take a lot of pride in that. We are big advocates of giving back and supporting programs and associations that really make a difference in the lives of our kids and constituents. Even though we can't support all great charities and programs there is a list below that we continuously support and are dedicated to helping in one way or another.
Above is a photo of the owner of AJW, Charles (Chuck) Mercer and his daughter Kayley. We've been supporting the Dairy Town Classic (DTC) for several years and now that we have blood on the court it makes it extra special.
Below is a list of programs and associations that AJW Mechanical currently supports.
SJ Police association
Fire Prevention association
Hospital Veterans
Regional Maple Leaf Magazine: Drug Facts for young people & Teenage Survival Handbook
A big congratulations to all the players and teams at this years Dairy Town Classic!
HEAT PUMP BENEFITS
Are you interested in a heat pump for your home or commercial business?